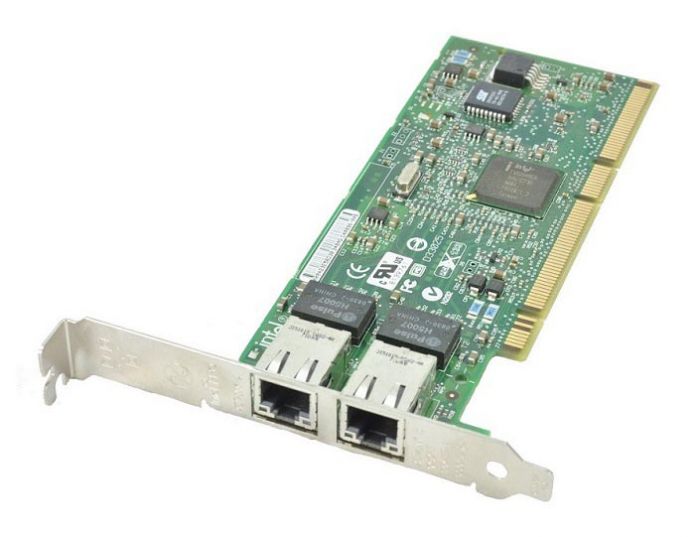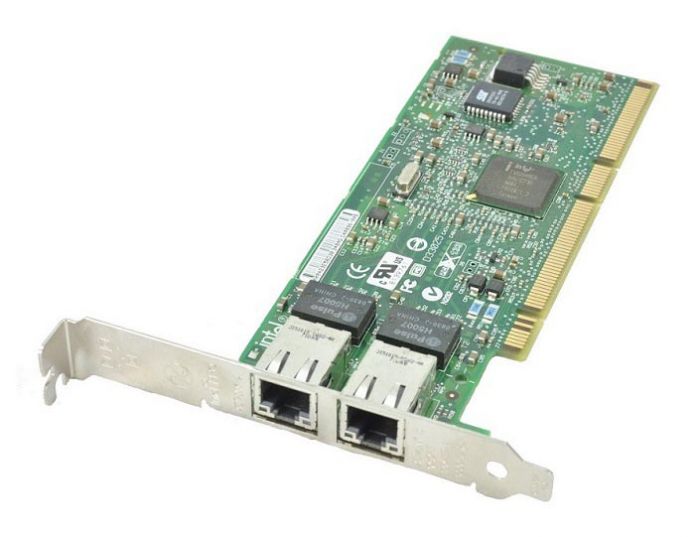 DE504-BA-HP / Compaq 4-Port 10/100 PCI Ethernet Controller for AlphaServer 800
Manufacturer: HP
Mfr.Part# DE504-BA
You Save: $19.6 (18% Summer Discount)
Quantity


Add to Cart
View cart
Need in Bulk?
---
HP / Compaq 4-Port 10/100 PCI Ethernet Controller for AlphaServer 800

Visit our Support Center

Check your Order Status

Shipping, Delivery & Store Pickup

Returns & Exchanges

Price Match Guarantee
TECHNICAL SPECIFICATIONS
HP / Compaq 4-Port 10/100 PCI Ethernet Controller for AlphaServer 800
MFR.PART#
DE504-BA
MFR.PART# DE504-BA
• Before shipment, every products is tested, and they all come with at least 21-day replacement warranty. Some products comes with 30-day and 90-day warranty. You can check with the sales department to see whether the product has any extended warranty.
• This product has a limited 30-day DOA exchange policy that allows for replacement with the exact same part only.
• After processing, a product cannot be cancelled or returned for a refund. Restocking fees might range from a minimum of $25 to a maximum of 30% depending on the product.
• Majority of the major manufacturers (such as HP, IBM and Compaq) have assigned spare part numbers or field replacement unit (FRU) to correlate to their part numbers. This Spare# or FRU# may be visible on the part when you receive it. On any of the manufacturer websites, you may simply use this part number to find a suitable replacement part for the item you ordered.
• Our online shipping calculator is calculate shipping costs for items weighing less than 10 lbs, such as CPU`s Computer Memory and Hard Drives. Items weighing more than 5 lbs may not have their shipping costs calculated correctly. Before placing an order for items that require heavier delivery, call us to confirm at (123-456-7890). If you do order by inadvertently, our customer service department may contact you via email or phone to let you know the precise delivery costs.
• Product may be either New pull or Refurbished.
• HP / Compaq 4-Port 10/100 PCI Ethernet Controller for AlphaServer 800 Refurbished

In case if the concerned product is out of stock, it will be displayed with the label of "Out of Stock".
We had a stock when you placed an order but by the time, it was gone as you proceeded to pay. We advise you to order again or call on the given number. This happens occasionally because product is not allocated when the verification, acceptance and processing is done.
ICT Devices provides the latest delivery information to its users. When you place an order you will be notified with the expected delivery time. In addition to this, our ecommerce experts keep tract of stocked and out of stock products, you will receive email when the item will be restocked.
If the order you placed is discontinued, you will receive an email notification, we will also mention the alternative products. However, we are not able to replace your product with other product and it will be canceled.
Yes, keep checking our website, you can place an advance order for some products with additional discounts.
In case, you order the product that is out of stock, and you hit the notify button when backordered by leaving your email address, we will notify you.
In case you see price fluctuations on the product and while ordering, you are requested to open query with our team. They will solve it for you. However we use advanced technology that enable us to offer lower prices to our customers.
No, it never happens that price increases after placing the order, if you face such issues do not hesitate to contact our support team.
You will find answers to your queries on the website, and if you want to add further specifications to the order, you can contact our Customer Service, we aim to provide clear answers to your queries.
ICT Devices is an ecommerce website, just visit the site, explore your options or make a direct search in the search tool, click to "Add to Cart" and proceed further to add your bank account and confirm the order.
Most orders are processed immediately upon request while some may take some minutes.
Some products are available to ship on the same business day. However the standard duration to deliver the product is between 3 to 5 days within the USA.
By using the product code, you can easily keep a tract on the product. Click on Track Your Order button and enter code.
Recheck if you have types an email address correctly, check spam and promotion folder of your mail box. If you don't receive an email within next 2 to 3 hours, call our customer care team.
To prevent fraudulent activity from international buyers, we only accept online payments through trusted and secure payment platforms such as Stripe, MasterCard, and Visa.
Yes we do. Buying on ICT Devices is convenient. We offer our buyers to pay us with Visa or Master card or American Express. However, cards can take up to 5 days to be verified.
0 review for HP / Compaq 4-Port 10/100 PCI Ethernet Controller for AlphaServer 800
---